(first published as a comment on The Spartan Daily website by Andrew Venegas)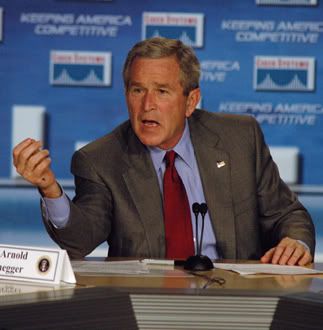 The Spartan Daily: media content by Daniel Esch

The President visited SJSU yesterday to talk about the need for math and science education to enable the U.S. to compete in a global economy.

This visit comes at a choice time for the President; while his domestic policies are waning and his presidency seems hopelessly tied to his troubles in Iraq, small strides towards recovering the still ailing economy shine through as his only hope at stalling his plummeting approval ratings.


Well Well... That's All Right and Good, But -

Unfortunately, the use of a San Jose State student seems more of a political photo-op than concrete evidence that the President means to increase education spending in Washington.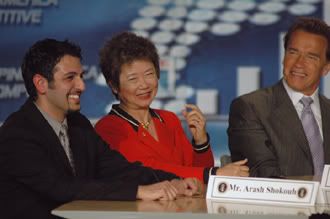 The Spartan Daily: media content by Daniel Esch

The very notion seems absurd with wartime spending spiraling out of control, and the largest national debt in history continuing to grow.

Even if the President were serious about focusing on education, the Republican Congress has lost much of the political capital they had to recent scandals, and are now scurrying to secure their base of voters for the upcoming Senate elections.

An increase in spending for these Senators would be unwise.

All said, the President's visit smells of political window-dressing - lacking of true
substance.


sjsu
soapbox prophet
education
president bush
Andrew Venegas